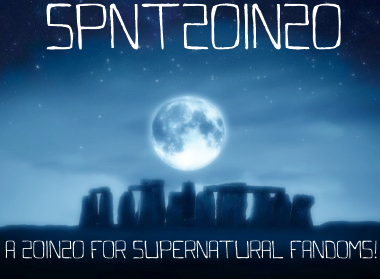 Round 2: Sign Ups / Round 1: Voting - Themes - Category - Artist's Choice


spnt20in20 is a new 20in20 challenge community for all things of a supernatural nature. Be that vampire, witches, werewolves or the hunters of such things, all supernatural themed movies and tv shows are welcome!

Round 02 starts December 10th 2012!



</lj-embed>
preview sort of
Current Mood:

dorky
(
Ginger Snaps RPG
Collapse
)
Please delete if this isn't allowed. If anyone has any questions please comment here or pm
localdrugdealer
.


I was just talking to a friend when curiosity arose. Is Bailey Downs an actual place? I'm not from America so I have no clue.
okay so i'm new, blah blah blah..


Thanks.
Hi, I'm a new member. I was wondering if anyone knew what kind of skulls the sisters wear, and how I can get one? I'm thinking that since I live on a campus with a pretty sizable science dept., I can probably swing one.
Current Music:

The Creatures - "Slipping Away"
you may know that I am the maintainer of a commnity called
deadinthisscene
. Lately, everyone has been rejecting to post, and practically no one cares about the community anymore ):
Please join if you can post at least once a week. Thank you
+have a nice day+
oh ginger snaps lovers:
Current Mood:

busy
proper grammar and spelling and as we all know, there are just so many of those people in the world. Let me know if anyone would like to help out or be cast.

You can reach me at the following,

AIM: BrokenxSoldierxx

Email/MSN: Tht_Btch_You_know@hotmail.com

Or if you really need to get in touch with me, try rain.brokensoldier@gmail.com

Thank you for your time.
Hey guys. Kate here, Just letting you all know. That I am starting a Ginger Snaps RP, it will be for those with
Well aparently that link doesn't work ... so ...
If your interested...click above.